Life Counter
A utility for Magic: The Gathering players on Android.
I play a bunch of Magic with my roomates and can never remember the score and there's never pen or paper around. Life Counter is a small Android application I threw together over a few weekends to teach myself the Android API.
Download
You can either get it from the Android Market, or you can download LifeCounter.apk and manually install it.
If you like Life Counter, you can buy the donation version for 99 cents.
The source code is available on GitHub.
Screenshots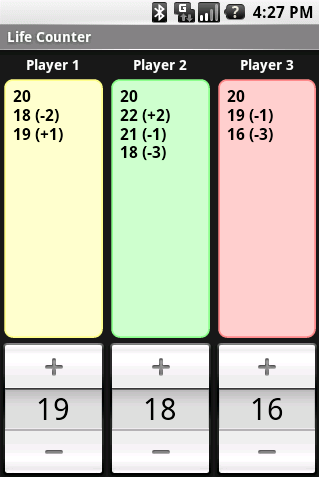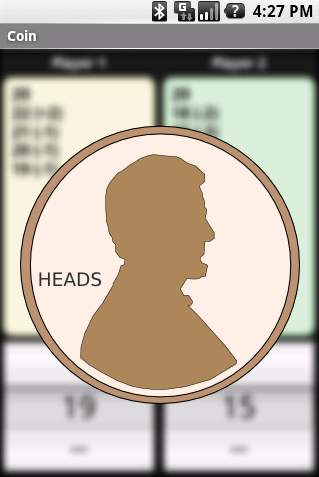 Contact
Elliot Glaysher (eglaysher+android@gmail.com)
License
Copyright (c) 2009 Elliot Glaysher.
This program is free software: you can redistribute it and/or modify it under the terms of the GNU General Public License as published by the Free Software Foundation, either version 3 of the License, or (at your option) any later version.
This program is distributed in the hope that it will be useful, but WITHOUT ANY WARRANTY; without even the implied warranty of MERCHANTABILITY or FITNESS FOR A PARTICULAR PURPOSE. See the GNU General Public License for more details.